No, not the useful plastic gadget shop, Lakeland Florida.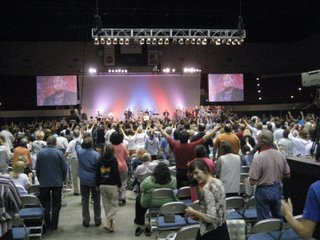 I've heard rumours of what's going on over there. First at church (probably promted by God TV coverage, Brian Heasley commented on it
here
with some further links and now there's a report from Jill Gower on
Network Norwich.
Link here.
A couple of quotes from the article that I find encouraging:
"We felt too, that for people just watching the evening meetings on God TV, however good these are, it is still only part of the picture."
"It is not flaky in any way, nor is this move a kind of "bless me" one either – the whole point is to take it out onto the streets, back to where you come from and release the Kingdom of God."
It's worth a read and it leaves me thinking that the sorts of things that I would be looking for are present.
If that's so, then go God go!